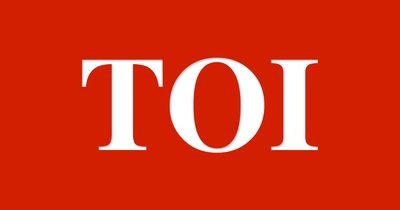 BHOPAL: A police constable was murdered by being crushed under a tractor in Nayagaon town of MP's Satna district on Sunday evening, allegedly by cross-border diesel smugglers he had chased down.
The officer in charge of Nayagaon police station has been suspended for allegedly misguiding senior officers that it was an accident. The victim, 28-year-old Prabal Pratap Singh, was cremated on Monday after senior officers from the administration paid tribute.
Police have identified two suspects — UP residents Boda Patel and his brother Dhanpat, who fled across the border with the tractor.
The young constable was manning a checkpoint near Gupt Godavari, about 75km from Satna district HQ and bang on the UP border, when he spotted the tractor around 5pm, say police.
SP Riyaz Iqbal said, "Singh intercepted them and was trying to bring them back to the police station, when they ran him over, killing him on the spot." "The Nayagaon police station in-charge, despite being aware of the incident, informed superiors that the constable was killed in an accident. He has been suspended and a probe has been ordered. We are looking for the accused," he added, as he set off for Nayagaon from Satna.