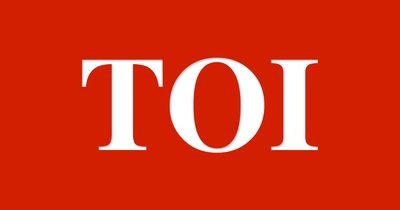 NEW DELHI: Delhi LG, who is also chairperson of the Delhi Disaster Management Authority (DDMA), on Friday ordered mandatory institutional quarantine of all Covid-19 positive cases under home quarantine in the state, who will thereafter be sent for home isolation except in cases where symptoms require further hospitalisation.
"..the COVID-19 situation in Delhi is reviewed regularly in the ministry of home affairs and it was observed that 'home isolation' without physical contact to monitor the patients may be a reason for increase in spread of Covid-19 infections in Delhi. To limit spread of Covid-19, in view of the surge in cases, it is felt that mandatory physical verification of each case under home isolation needs to be carried out by the surveillance teams of the district surveillance officers under overall supervision of the district magistrate," stated the order issued by LG Anil Baijal under the Disaster Management Act, 2005.
In view of the above, the LG ordered discontinuation of "outsourced" services of M/s Portea that had been engaged by Delhi government to monitor home quarantined individuals and was making only phone contact with them.
The LG's order making five-day institutional quarantine mandatory for all those who test positive for Covid-19 in Delhi, comes a day after home minister Amit Shah, in a meeting to review the pandemic situation across Delhi-NCR, told Delhi government brass to discontinue home isolation of persons who test positive for Covid-19 but are asymptomatic, and place them under institutional quarantine for at least five days. Delhi chief minister Arvind Kejriwal was present at this meeting.
Shah is said to have pointed out that home isolation was not advisable in densely-populated residential areas where a family of 4-5 members often lives in a single-room dwelling and where basic facilities like toilets are shared. This, it was highlighted, defeats the purpose of containment as members of the infected person's family as well as those living in the neighbourhood are exposed to risk of contracting the virus.
"While home isolation tends to work for patients living in select, upmarket residential areas, the risk of having a different approach based on an infected person's living conditions throws up the possibility of slip-ups in exercise of discretion and adherence to norms requiring regular monitoring and reporting. The home ministry therefore feels it may be better to have a uniform policy for the entire city in view of the sharp rise in cases," said an officer.
"There are many identified facilities for institutional quarantine in Delhi that can be used. If they fall short, more such facilities may be created," the officer added.