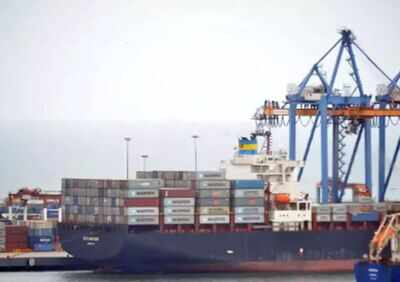 Representative image
NEW DELHI: Barely days after sending the first parcel train to Bangladesh, now another freight route through the sea has been opened with the neighboring country. For the first time after 1965, India will send a vessel from Kolkata to Chittagong port through sea route and the cargo will be transported by road from Chittagong to Agartala.
Sources said this trial run will commence on any day and everything has been kept ready for this major event.
They said this will open the way for movement of goods through sea route from any port in India to North Eastern states through Bangladesh. TOI has learnt that the vessel will take around three days on the sea to reach Chittagong from Kolkata and it will take one day by road for the consignments to reach Agartala from Chittagong. Currently it takes about a week for any truck carrying cargo to reach the capital of Tripura from Kolkata.
This sea and road route will help avoid the Siliguri Corridor in West Bengal, which is also known as the Chicken's Neck.
In October last year, India and Bangldesh had signed the agreement to allow transport of goods to and from Chittagong and Mongla ports by waterways, rail and road.
The road transport ministry has given a special dispensation for Bangladeshi trucks transporting goods from Chittagong port to Tripura. The ministry has also started preparing a Standard Operating Procedure for movement of passenger and cargo vehicles among the neighbouring countries.

more from times of india news