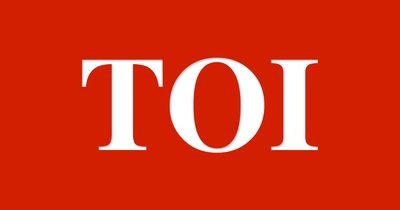 MUMBAI: A pan-Maharashtra clinical trial to assess the efficacy of plasma therapy to treat severely-ill Covid-19 patients is set to be launched by the medical education department.
Around 21 public medical colleges from the state will be participating in the trial, presumably one of the largest in the world to study critical patients. KEM, Sion, Nair and Cooper hospitals are four premier medical colleges from the city that are likely to be part of the trial.
The Drug Controller General of India (DCGI) granted approval on Monday to the Government Medical College, Nagpur, which will be heading the trial.
State officials said the ongoing pan-India trial by ICMR is to study the efficacy of the convalescent plasma therapy on moderately-ill patients, while the state will look at only critical cases. "Our experience shows the severe cases need plasma therapy and therefore we chose to study its effect on them," said Dr Sanjay Mukherjee, secretary, medical education department.
The randomised open trial is likely to include 500 patients, who would be given plasma from recovered patients. "We have started the process to procure 10 apheresis machines which will separate plasma from the blood," he said.