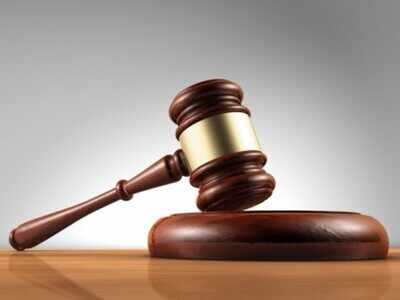 Representative image
NEW DELHI: Even though the perennial shortage of judges in India, particularly at higher levels of the judiciary, like the high courts and the Supreme Court is not new - the coronavirus pandemic seems to have further dented the judicial system last year.
It can be rightly summarised that over the last three years, the situation has taken a turn for the worse.
As of July 20, a shortfall of 8 judges exists in the Supreme Court, law minister Kiren Rijiju told Lok Sabha on Wednesday.
In 2018 and 2019, 8 judges were appointed respectively to look after the affairs of the Supreme Court, as compared to 2020 when a total of 10 judges were deputed to oversee the affairs of the top court.
There was a staggering pile-up of 67,279 cases before the Supreme Court as on April 15, and according to latest data sourced from the Supreme Court of India, a total of 69,212 cases are still pending before the apex court.
As of July 20, More than 450 judges' positions are vacant in 25 high courts across India, which itself had added over 57 lakh cases by April 15 this year.
The endless delay in disposal of cases, can be attributed to an alarming increase in pendency of cases given the reluctance of the judicial system to migrate to the digital format, in view of the pandemic.
Using the digital system, district courts heard 74.15 lakh (74,15,989) cases from March 2020 till this June.
During the same period, 97,21,491 cases were disposed of in all states and union territories through digital and physical hearing, law minister Kiren Rijiju informed the Lok Sabha.
Unfortunately, the lower courts too do not present a better picture. They too have failed to ensure speedy verdicts.
As of June 30, a total of 92,35,310 cases are pending before the district courts of Uttar Pradesh.
"The Union government is committed to speedy disposal of cases and reduction in pendency of cases to improve access to justice in line with the mandate under Article 39A, which ensures justice for all," the law minister said.

FacebookTwitterLinkedinEMail