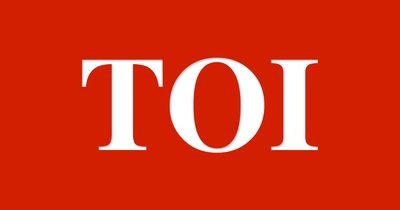 NEW DELHI: In an attempt to ensure safe functioning of blood transfusion services, the National Blood Transfusion Council (NBTC) under the health ministry has issued the second national guideline for blood transfusion services in the country in the light of Covid-19 pandemic.
According to the fresh guidelines, blood can be collected from a person, who tested positive and recovered from Covid-19, only after 28 days of discharge from a treating facility or 28 days after home isolation ends
The NBTC had issued the first interim recommendations in March.
To maintain safety, the NBTC in its guidelines urged blood banks and camp organisers to exclude donors who are in the risk category.
Very mild, mild, pre-symptomatic, moderate and severe Covid-19 cases must be deferred for 28 days from donating blood after discharge from a treating facility or 28 days after the end of home isolation, stated the guidelines issued by the NBTC, which comes under the ambit of the Union health ministry.
The definition of end of discontinuation of home isolation should be as per the home isolation guidelines issued by the ministry from time to time, they said.
Individuals with history of contact with confirmed or suspected Covid-19 cases, including those under quarantine, should be deferred from donating blood for 28 days from the last time they came in close contact with a Covid-risk person, the guidelines stated.
Individuals should be deferred from donating blood for 28 days after the date of departure from a country with Covid-19 transmission in the community and areas as notified by the heath ministry, it said.
For collection of convalescent plasma, the guidelines stated that systems should be in place to enable re-entry of cured Covid-19 patients as donors for convalescent plasma for treatment of those affected by the novel coronavirus.
"The treatment of Covid-19 patients using the convalescent plasma is under clinical trial and currently no evidence of the efficacy of the convalescent plasma as a treatment modality for SARS-COV-2 is established," the NBTC said in a document.
For collection of convalescent plasma under clinical trial from cured COVID-19 patients, the donor selection criteria specifically for this purpose should be as per the protocol approved by Drug Controller General of India.