TIMESOFINDIA.COM | Jun 8, 2020, 22:37 IST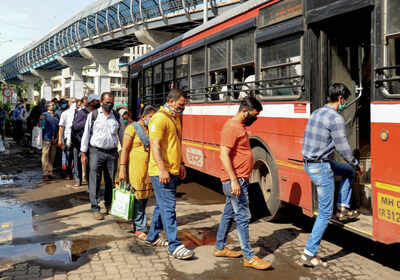 NEW DELHI: India opened religious places and shopping malls on Monday after remaining shut for over two months due to coronavirus-induced lockdown even as the number of positive cases continued to rise across the country. In much of Europe and the US, the coronavirus crisis was overshadowed by vociferous anti-racism protests.
Here is a look at the latest developments
1
INDIA The Union health ministry on Monday asked officials of 45 civic bodies across 38 districts in 10 states, that are witnessing a surge in Covid-19 cases, to focus on "house-to-house" surveys, carry out prompt testing and undertake active surveillance measures to contain the infection and reduce mortality. With hydroxychloroquine regaining its credibility after WHO restarted its trials and the authors of a Lancet study slamming it falling into controversy, India's Covid-19 diplomacy, of which supply of HCQ to dozens of countries was an important part, could gain ground again. Seeking to facilitate the availability of experimental drugs for severely-ill Covid-19 patients, the Union Health Ministry has issued a draft notification for "compassionate use" of any unapproved drug that is in the phase-III clinical trial globally. Goa government has decided new SOP for those entering the state through train, road and air. There will be no Covid-19 test except for those people entering the state with symptoms, rest of all will have to go 14 days quarantine port minister Michael Lobo said. All states have done good work in the fight against Covid-19; Centre fought joint battle with their cooperation: Amit Shah Defence Institute of Advanced Technology, Pune has developed 'ANANYA', a Nano-technology based disinfectant spray for disinfecting all types of surfaces to combat Covid-19. It will be effective for more than 24 hours. Commercial production is in progress: Defence PRO, Pune. We are ready to provide all assistance to the Maharashtra government to fight Covid-19: Defence minister and BJP leader Rajnath Singh during 'Maharashtra Jan-Samvad Rally' through video conferencing.
2
STATES All religious places, shopping malls, hotels and restaurants will continue to remain closed in Odisha till June 30. As "Unlock-1" started from Monday, the East Coast Railway (ECoR) and Odisha State Road Transport Corporation (OSRTC) resumed their passenger services within the state after a gap of more than two months. A 40-year-old CRPF personnel, who had tested positive for Covid-19, died at a hospital in J&K, taking the number of fatalities due to the novel coronavirus in the UT to 42. Most temples across Uttarakhand reopened their gates for devotees on Monday after a gap of more than three months except the famous Chardham in Garhwal Himalayas and those within the limits of Dehradun municipal area. Delhi Lt Governor on Sunday overruled chief minister Arvind Kejriwal's order that hospitals in the national capital will only be available for residents of the city for treatment of Covid-19. Following LG's new order, a dismayed Kejriwal said that it will create a challenge for his administration. Chief minister Arvind Kejriwal has developed Covid-like symptoms and will undergo a test for the coronavirus. Deputy chief minister Manish Sisodia on Monday said the Delhi Disaster Management Authority (DDMA) will hold a meeting on Tuesday to assess whether there is community transmission of COVID-19 in the national capital. As restrictions on movement were eased from Monday, a number of buses of the Brihanmumbai Electric Supply and Transport Undertaking (BEST) with seats occupied were seen plying in the city. Goa Health Minister Vishwajit Rane on Monday said there was no question of imposing total lockdown again in the state in view of the spike in coronavirus cases. The Pune district and sessions court, other lower and subordinate courts here in Maharashtra resumed work on Monday following the easing of lockdown restrictions.
3
WORLD The German government is calling on people attending anti-racism protests to stick to coronavirus distancing rules. At least 15,000 people demonstrated in Berlin and 25,000 protested in Munich on Saturday and there were protests in other German cities as part of the global demonstrations against racism and police brutality that have followed the May 25 death of American George Floyd. The UK has recorded the lowest daily rise in the number of coronavirus deaths since March, when the country imposed lockdown measures. As of Sunday afternoon, official figures showed that a further 55 people died after testing positive with the virus. The total death toll rose to 40,597. The government of Moldova says it has registered a record number of new cases of the new coronavirus during the first week of June, as a former health minister described the pandemic situation in the country as "out of control." Polish authorities have ordered the closure of 12 coal mines for three weeks after hundreds of workers were infected with COVID-19. The Russian capital is ending a tight lockdown that has been in place for more than two months, citing a slowdown in the coronavirus outbreak. Armenian Prime Minister Nikol Pashinian says he and his family have recovered from the coronavirus. Pashinian said on Facebook that he and his family members tested negative Monday for the second time in as many days. China has sent a 10-member team of physicians to Bangladesh to help hospitals and doctors fight coronavirus as the South Asian nation's total infections are nearing 70,000. Bars, nightclubs and internet cafes are allowed to reopen from Monday in Greece, where an early lockdown is credited with keeping the number of coronavirus deaths and serious illnesses at low levels.
more from times of india news