Covid testing underway in Delhi on Wednesday.
Coronavirus India News Live Updates: The Covid-19 tally in India zoomed past the eight million mark with 49,881 cases within a span of 24 hours. While the total caseload stood at 8,040,203, the death toll also rose to 120,527, according to data released by the Ministry of Health and Family Welfare.
The managing director of one of India's top private diagnostic labs has said that government authorities in some districts have been trying to "control" the process of testing for the novel coronavirus in order to show a "better scorecard". "Even though testing has been opened up, the government is still controlling private centre testing at district levels. It is happening more today than before. We have been told not to pick up samples in many districts in different states, claiming that we are reporting false positives," A Velumani, founder and managing director of Thyrocare Technologies, told The Indian Express.
Globally, over 44 million people have been infected worldwide till now. More than one million have succumbed to the virus. The United States continues to be the worst-affected followed by India and Brazil.
Live Blog
More than 8 million coronavirus cases in India; over 1 lakh fatalities. Get latest updates here.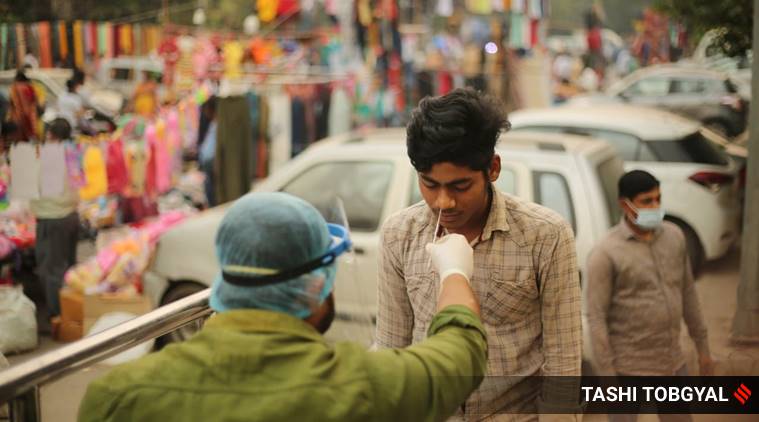 Over 8 million people have been infected with Covid-19 so far.
A study conducted by Government Medical College (GMC), Srinagar has found that over 40 per cent of the population of Srinagar district has developed antibodies for Covid-19 — a quantum jump from a June study, in which only 3.8 per cent of the population had developed antibodies for the virus.
The study showed that half to two-thirds of the sampled population in some areas of the district had antibodies for the virus. "The present study showed a manifold increase in sero positivity among the Srinagar population as compared to our previous study conducted in June this year, where sero prevalence of SARS CoV-2 Infection in Srinagar district was just 3.8%. It shows that the majority of the population has been exposed to SARS COV-2 virus and we shall still continue to follow SOPs religiously to prevent infection among vulnerable populations especially elderly and persons with co-morbidities," said principal investigator of the study Dr Muhammad Salim Khan, who heads the Department of Community Medicine at GMC.