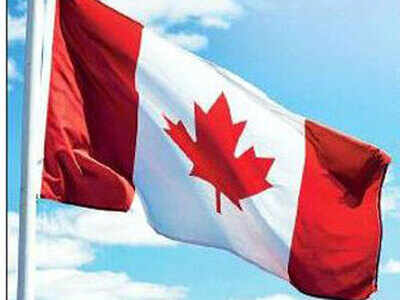 MUMBAI: Where can Indian citizens, especially those in the technology sector, who are aspiring to work overseas migrate to? Given the increasingly protectionist regime adopted by the US – including the recently announced temporary ban on non-immigrants, the answer uppermost in anyone's mind is Canada. However, given that international borders are closed owing to the ongoing pandemic, it is not time to pack your bags, not as yet…
First the good news. During 2019, occupations in the technology sector were most in demand, with software engineers and designers, topping the list of those issued invites for permanent residence under Canada's Express Entry system.
As reported by TOI earlier, Indian citizens had bagged 40,275 invites to apply for permanent residence in Canada, under this route. This was 47% of the total invites of 85,300 issued under the Express Entry system during 2019. A fair share of these Indian citizens included those already working in Canada or migrating from US.
Express Entry is a point-based mechanism used by the Canadian government to manage applications from skilled and qualified workers, for permanent residence through three economic immigration programs. These are the Federal Skilled Worker Class, Canadian Experience Class and the Federal Skilled Trades Class. A permanent residence card, is not a temporary work visa, but is akin to a US green card entitling the holder to live, work or study anywhere in Canada. It also provides an effective pathway to Canadian citizenship.
On March 12, several days before Canada closed its international borders, Marco Mendicino, Canada's Immigration Minister, had tabled the immigration level plans for the three years commencing 2020. The target of the Canadian government was to responsibly grow the number of permanent residents (including under Express Entry route) admitted to Canada each year, from 3.41 lakh in 2020, to 3.51 lakh in 2021 and round it off with a target of 3.61 lakh in 2022.
The first half of 2020 has ended – the pandemic and resultant travel bans could make attaining of this target challenging, if not impossible.
The current scenario:
Under the Express Entry system, candidates complete an online profile, they are then entered into the Express Entry pool and are ranked based on a score under the Comprehensive Ranking System (CRS). Those meeting the cut off score in each draw, which is periodically held, are invited to apply for permanent residence.
"Up to June 25, there have been 21 Express Entry draws. More invitations to apply (ITAs) have been issued this year, compared to the same time last year. This year 49,900 ITAs have been issued in the first half of 2020, whereas 2019 saw 41,800 ITAs issued at the mid-year point," says David Cohen, Montreal based, senior partner at Campbell Cohen, an immigration law firm.
Alberta based, Ken Nickel-Lane, founder and managing director of an immigration firm told TOI, "Since the lockdown we have only seen Express Entry draws for Canadian Experience Class (CEC) and Provincial Nominee Programs (PNP's) and I don't expect that trend to change anytime soon. Our borders are still effectively closed except to those deemed 'essential travellers' and some exemption categories, with the most recent addition of family members."
Ontario-based Talha Mohani, managing director at Migration Bureau Corp, concurs. "IRCC controls how many Express Entry candidates are invited to apply for permanent residence through a system of 'rounds of invitations. Since mid-March 2020 till now, IRCC has only issued a program-specific round of invitations for the categories of the CEC and PNPs. Clearly, applicants who completed Canadian education or had Canadian work experience as required under those categories were the ones given the 'invitation to apply' (ITA), he states. Should the existing trend continue in the coming months, Mohani expects the CRS score continuing to drop. To illustrate, the CEC draw on June 11, had a cut off score of 437.
CEC and PNP candidates are largely already in Canada and less likely to be impacted by international travel restrictions. CEC candidates are required to have at least one year of skilled work experience in Canada, meet the language requirements and be resident outside the Quebec province. Some PNPs require past work experience in that province or a qualification from an educational institution in that province.
However, Cohen points out, "These draws are not only benefiting people within Canada, because people overseas are among those currently being invited (e.g. under Express Entry linked PNP draws). Once coronavirus travel restrictions have been eased, such individuals will be able to complete their permanent residence landing process in Canada."
IRCC has not indicated when draws for the other classes, such as the Federal Skilled Worker Class will commence. In 2019, 45% of the total invitations under the Express Entry system were under the Federal Skilled Worker Program.
For now, statistics of the permanent resident arrivals show a steep plummeting of numbers. According to IRCC data, in the first three months of 2020, the number of permanent resident arrivals were 69,785. Given the travel ban which commenced in mid-March, this figure dropped to just 4,140 in April (as against 26,900 in April, last year).
Cohen sounds an optimistic note, "No one should discount the possibility of Canada inviting more candidates overseas (e.g. federal skilled workers) in the second half of 2020." Experts believe that given the skill-sets that Indians (including those holding H-1Bs) have and the sizeable population of Indian students (many of whom later opt for permanent residency), Indians will remain the leading expat talent source.
What does the future hold?
Mohani refers to a report issued by the Information and Communications Technology Council, which under the moderate growth scenario, has estimated a demand for more than 3.05 lakh digitally skilled workers by 2023.
The same report adds: Workers born outside of Canada are a remarkably important source of employment for all sectors in Canada, and particularly for the digital economy. In 2009, roughly 30% of workers in Information, Communication, Technology (ICT) roles were foreign-born. Today, two in five workers in ICT roles were born outside of Canada. During 2018, 30% of workers in business development manager roles were foreign-born. This increases to nearly 50% for information system analysts or cybersecurity analysts, and more than 70% for software developers.
Understandably the pandemic is likely to dent the ICT sector, but tightening of migration policies in the US, may tilt the scales in favour of the Canadian economy – both in terms of many more H-1B workers wanting to migrate to Canada and companies opening or expanding their Canadian operations.
Entrepreneur Vikram Rangnekar, who founded a platform Mov North, to connect global software talent with top tech companies in Canada, says, "While the local start-up scene may not be able to absorb all or pay the expected rates, big guys like Shopify, Google, AWS and Microsoft are expanding to support this influx of talent. Additionally, many valley companies like Coursera, Asana, Instacart, to name a few, are leveraging all the upside of Canada by opening up and expanding in Canada. Plus, Permanent Residents can work remotely for US companies from Canada - this is already happening."
Nickel-Lane adds, "For me, this is where Canada's real capacity lies, the ability to accommodate those companies seeking to expand in North America, and shifting their focus to Canada as their primary or initial hub. Given how adeptly we as a country have continued to open our doors in this area as the US has continued to close theirs, I would also not be surprised to see our programs further streamlined to accelerate our ability to capitalize on the recent Executive Order passed by the US President."
"Canada is equipped to take on more tech talent through the likes of Express Entry and temporary pathways such as the Global Talent Stream. Cities like Halifax, Montreal, Kitchener-Waterloo, Toronto, Ottawa, Calgary, Edmonton, and Vancouver have vibrant tech scenes, and have received international recognition as a result," sums up Cohen.