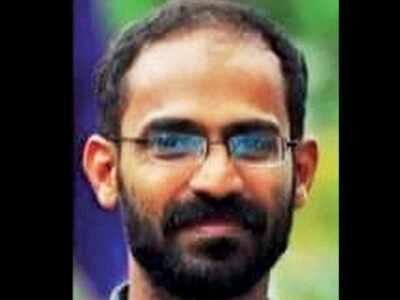 AGRA: Eight months after four alleged activists of Popular Front of India (PFI), including Kerala journalist Siddique Kappan, were detained on their way to meet the Hathras victim's family, the SDM of Maant dropped "breach of peace" charge against them. These charges had formed the basis of their preventive custody on October 6. The other charges, including sedition and under UAPA, still stand.
Police had said the four meant to "breach the peace" in Hathras, where a Dalit girl had been gangraped and murdered, which is why CrPC Sections 151 (preventive arrest), 107 (security for keeping peace) and 116 (inquiry as to truth of information) were invoked against them.
'Cops couldn't provide proof to substantiate charges'
On Tuesday, the order by SDM Ramdutt Ram said, "Charges of breach of peace under Section 116(6) of the CrPC have been dropped and the accused have been discharged from the matter." The CrPC section referred to in the verdict says, "The inquiry under this section shall be completed within a period of six months from the date of its commencement, and if such inquiry is not so completed, the proceedings under this Chapter shall, on the expiry of the said period, stand terminated."
Defence lawyer of the four accused — Kappan, 41; Ateeq-ur-Rehman, 28; Masood Ahmad, 28; and Mohd Aalam, 37 — Madhuvan Dutt Chaturvedi, told TOI, "Police couldn't provide evidence to substantiate charges of breach of peace within six months since the case began."
"The charges in this first case, on the basis of which the four had been detained in the first place, could not be proven. That could help in the other cases as well," he added.
The FIR registered against the four accused at the time had listed six smartphones, a laptop and pamphlets of "Justice for Hathras Victim" as evidence that "the men were going to Hathras to disrupt peace", TOI had reported. They were then booked under the Indian Penal Code, UAPA and the IT Act. Cases for these are still on.

FacebookTwitterLinkedinEMail