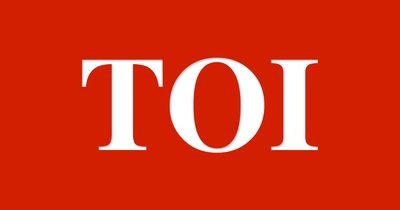 KOLKATA: BJP and Trinamool Congress (TMC) supporters fought a pitched battle in Dum Dum area on Monday as BJP state president Dilip Ghosh attended a party programme, where several Trinamool councillors of South Dum Dum municipality were supposed to join BJP. There were also reports of political violence in some districts of West Bengal. TMC supporters opposed to their councillors moving to BJP showed black flags to Ghosh on Dum Dum Road and a fight broke out. Four people were injured and one was said to be critical with a head injury.
At East Midnapore's Bajkul College, ABVP supporters fought with Trinamool Chhatra Parishad (TMCP) members as the former displayed their banners on campus. ABVP supporters alleged that TMCP attacked them, beating up several and leaving one with a head injury.
In two separate incidents, two BJP functionaries were shot at on Sunday night and the party blamed TMC for the attacks. Sadik Ali, Mandal Sabhapati of BJP at Malatipur in Malda, was hit by a bullet when at least three rounds were fired on his car around 11pm. In another incident, BJP state committee member Krishnendu Mukherjee was attacked near his home around 11.45pm at Hirapur, West Burdwan. Police said two bullet marks were found on his car.

FacebookTwitterLinkedinEMail