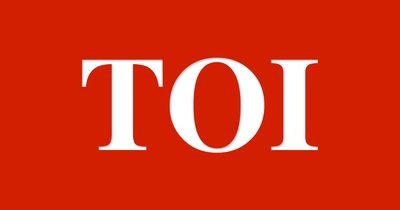 NEW DELHI: At a time when Delhi chief minister Arvind Kejriwal is riled by some private hospitals' approach to exploit the pandemic by overcharging patients, Odisha has quietly scripted a heartening story of government-private health machinery joining hands to successfully stall the spread of Covid-19 pandemic.
Taking a proactive measure to meet exigencies that could arise from reverse migration of workers after March 25 lockdown, the Naveen Patnaik government on March 26 entered into an agreement with Kalinga Institute of Medical Science (KIMS), a renowned medical institute in the state capital, to create an exclusive 500-bed Covid hospital even though the Covid patients count in the state was in single digit.
"Since the students had gone home because of lockdown, we wanted the health infrastructure to be dedicated to people of Odisha during the pandemic. Our institution has always rendered services to people of India during difficult times, be it the yearly cyclones or the present pandemic," said Achyut Samant, KIMS founder and Member of Parliament. From April 2, KIMS set up the country's first private hospital dedicated exclusively for treatment of Covid-19 patients.
"At present, there are 34 dedicated Covid-19 Hospitals, four managed by KIMS, functioning in the state covering every district. In contrast, Kerala, which has among the best medical infrastructure and services in the country, has only 27 such hospitals," Samanta told TOI.
He said KIMS meets expenses of staff, including doctors and healthcare workers, as well as arranges facilities for their stay near the hospital. The state bears the cost of the treatment and consumables, he said. The KIMS Covid hospital's per bed per day spending is just Rs 6,914, which would justify Kejriwal government's anger against some hospitals charging lakhs of rupees for a single bed.
State health department officials told TOI that reverse migration of workers upped the number of Covid positive patients. But, the steps taken by the government and private sector healthcare facilities helped upping the testing and treatment facilities.
"Till last week, Odisha had tested 1,43,570 samples in its 8 labs, recording a test rate of 3,029 samples per million population, which is higher than the national average of 2490 tests. It is also way more than Kerala, which despite being the first state to record Covid cases has conducted 58,200 tests despite having 20 testing labs," they said and took pride in the statistics that the state has a case fatality rate (CFR) of 0.42% against national average of 2.86%.
TOI spoke to some Covid patients who have been discharged after recovering from KIMS hospital. "Treatment at KIMS COVID Hospital was compassionate and top class. Food, medicines and daily requirements, when I was without any relatives and confined to hospital bed, was made available free of cost as it was sponsored by the government," said a recovered Covid patient from nearby Khordha town.
Odisha government's efforts to meet the exigencies of reverse migration also got commendation from National Human Rights Commission, which made a specific reference to the state's work in its petition before the Supreme Court on Friday.
NHRC said, "States should be directed to take steps for the support of migrant workers, similar to the steps taken by the State of Odisha which has set up a toll-free Shramik (labour force) Sahayata Helpline, Migrant Labour Help Desk, seasonal hostels for the children of migrant workers, and has strengthened Anti-Human Trafficking Units for migrant workers."
A senior bureaucrat in the state said, "This is indeed a recognition for the officials of the government, NGOs and private sector which worked shoulder to shoulder to meet varied exigencies thrown up by the pandemic."