E-commerce giant Amazon in April had launched a new app for
iPhone
users in India and it seems that it is now compulsory to use the
new Amazon India shopping app
. The original app will no longer work on iPhones and if you still try to use the old app then you will be redirected to the
Amazon India
website.
Apple iPhone users when they open their Amazon app are prompted to download the app that has more features. To download and install the new app, search Amazon India Online Shopping on App Store. You will then have to uninstall the old Amazon app.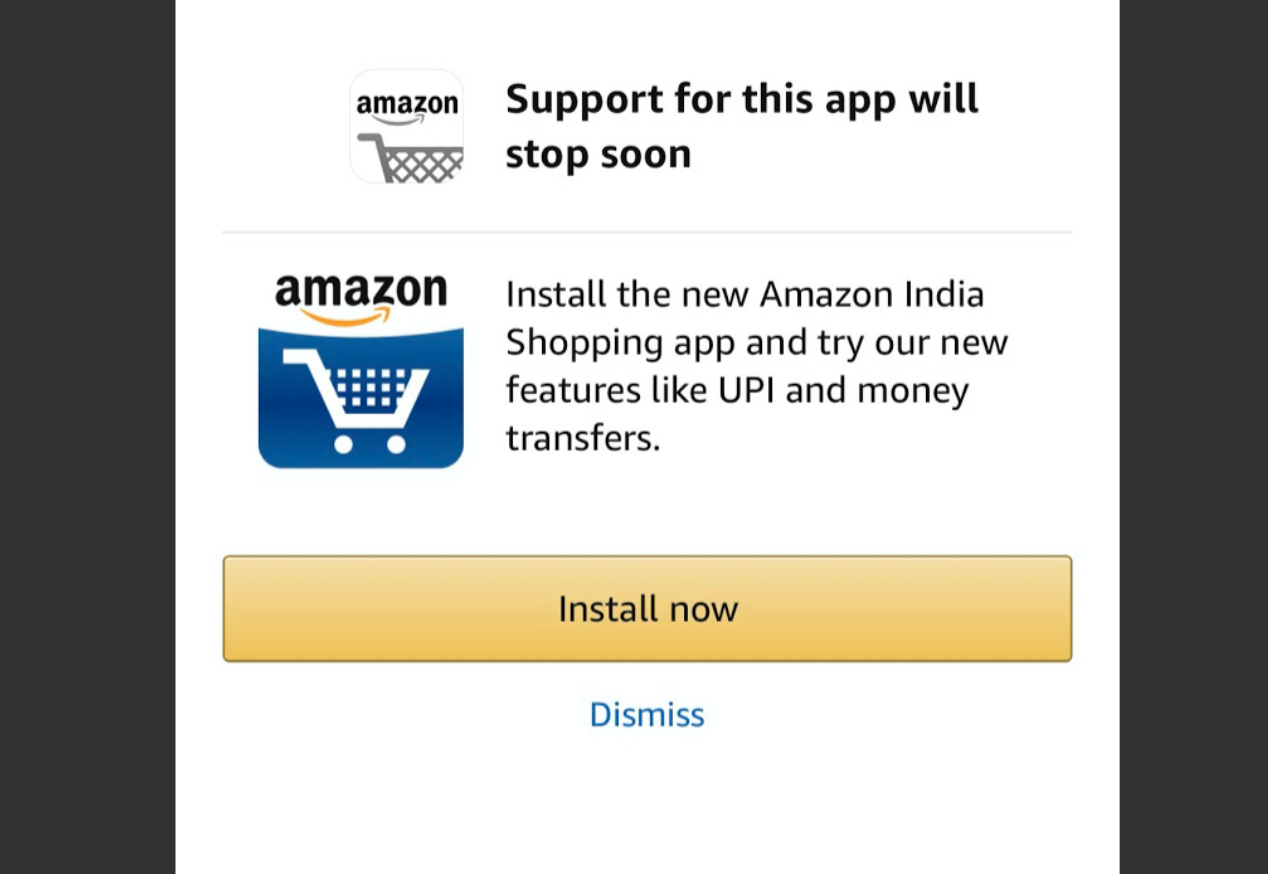 The new iOS app for Amazon India has new features like money transfers, support for UPI code scanning and more. Amazon India is assuring that all shopping history and subscriptions and payment details will automatically reflect on the new app. The new app is 105MB in size and has a slightly different logo. Having said that the interface remains the same and there is not much of a difference in user experience.
Meanwhile, Amazon has recently added support for 'voice-based shopping' by adding Alexa support for Indian shoppers using Amazon. Users can now search for products, select add items to cart, check the status of their online order and also proceed to checkout to finally buy the items by just talking to Amazon after tapping the mic icon.
To use voice to navigate on the Amazon app, tap the mic icon and you can try by saying: Alexa, Show me running shoes or Alexa, Search for Aashirwaad atta. To buy something, you will need to say: Alexa, 'Add Nescafe Classic 200g to my cart' and Alexa, go to Checkout.