TIMESOFINDIA.COM | Oct 9, 2020, 09:15 IST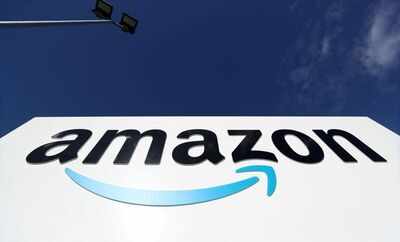 Amazon app quiz starts daily at 8am and runs till 12pm.
Daily app quiz on
Amazon
has started. In today's quiz, the e-tailer is giving the participants a chance to win
Philips soundbar
for free. To become eligible for the prize, a participant has to answer all questions of the quiz correctly.
Amazon app quiz
starts daily at 8am and runs till 12pm. The quiz comprises a set of five different questions based on general knowledge and current affairs. Winner of the quiz is usually chosen via lucky draw. There is usually one winner.
Results of today's quiz will be announced later in the day.
Here are the questions of today's quiz along with their respective answers that can help you win Philips soundbar for free.
Delhi's IGI airport will now have India's first and exclusive terminal for what?
Private Jets
According to the India Happiness Report 2020, which is the happiest state in India?
Mizoram
Which African country recently held a state funeral in honour of Moussa Traore, its former president?
Mali
Which of these is the official premium lifestyle brand of soccer legend Lionel Messi?
The Messi Store
A total of 12 faculty members of AICTE-approved institutes received the first-ever ________ Best Teacher Awards 2020. Fill in the blank.
Visvesvaraya
more from times of india news