TIMESOFINDIA.COM | Updated: Oct 1, 2020, 09:45 IST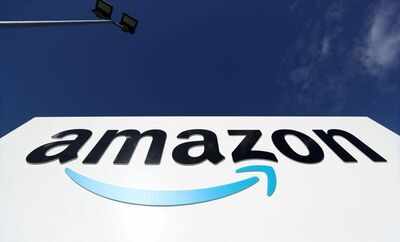 Name of the winner of today's quiz will be announced later today.
Amazon app quiz
has started now. In today's quiz, the e-commerce platform is giving a chance to win Rs 25,000 in
Amazon Pay balance
. The quiz starts daily at 8am and continues till 12pm. To become eligible for the prize, a participant has to answer all questions of the quiz correctly.
For those unaware, Amazon app quiz comprises a set of five different questions based on general knowledge and current affairs. There is usually one winner of the quiz who is chosen via lucky draw. Name of the winner of today's quiz will be announced later today.
Here are the questions of today's quiz along with their respective answers that can help you win Rs 25,000 in Amazon Pay balance.
Which object grants the superhero, Green Lantern, his extraordinary powers?
A Ring
The novel, White Tiger, won the Man Booker prize in 2008, and was the debut novel of an Indian-born author. Who wrote it?
Arvind Adiga
What is the dot that appears over the lowercase letters, 'i' and 'j', called?
Title
Famous British actress 'Lena Headey' was born on 3rd October 1973. Which character does she play in the famous HBO series 'Game Of Thrones'?
Cersei Lannister
She was the first Indian woman to become a teacher, and opened up the first girl's school in India in 1848. Who is she?
Savitribai Phule
more from times of india news