Apple
introduced
Privacy Labels
with iOS 14 update making it mandatory for developers to clearly state their
privacy policies
. Privacy Labels feature is Apple's way of making
iPhone
users understand how their personal information may be used. These Labels became mandatory starting December 8, 2020, which means that all app developers pushing an update to their iOS app after December 8 need to publish Privacy Labels first.
It was recently noticed that
Google
had updated its popular apps like
Gmail
, Google Drive, Google Photos, YouTube, Google Maps and others on or before December 7. The move is apparently being seen to avoid filling out privacy labels for any of these apps. Around January 6, when this got reported by several tech media platforms globally, Google promised to roll out Privacy Labels within a week to comply with Apple's new privacy rules.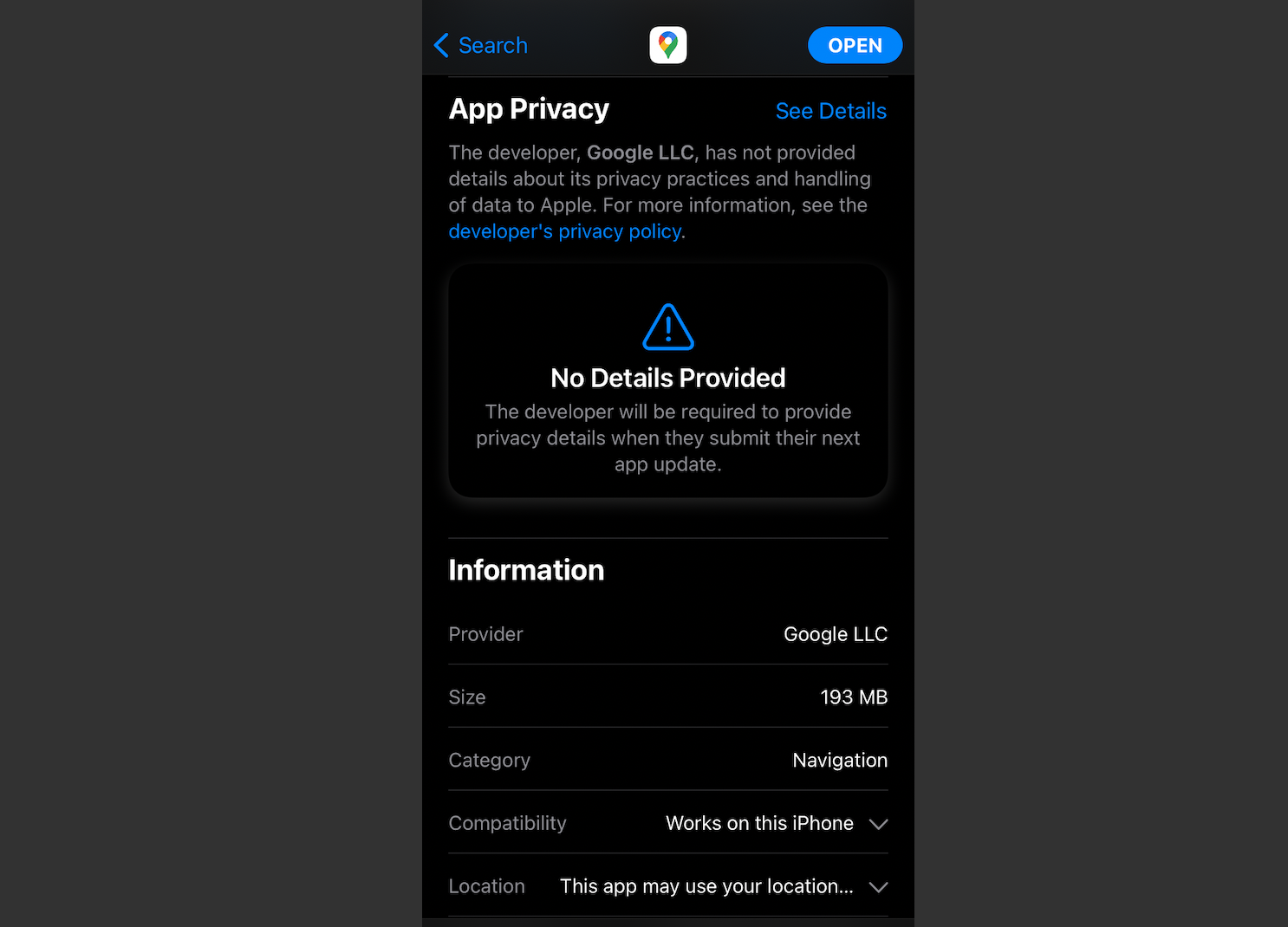 However, it's January 27, which means that 49 days have passed and Google is still to provide privacy details for its popular apps like Gmail, Google Drive, Google Photos, YouTube, Google Maps and others.
Interestingly, Google is providing privacy details about some of its lesser known or used apps like Stadia, Google Translate, Google Authenticator, Wear OS, Google Play Movies and TV and others. But so far there is no word on when it will provide clarity on its mainstream apps.
What are Privacy Labels for iOS apps
The new Privacy Labels aims to ensure that app developers reveal all data that they collect from users as well as explain how this data is being used. With iOS 14 update for iPhones, Apple seems to ensure that app developers can't hide behind lengthy and incomprehensible privacy policies and transact with users' personal data.
To check Privacy Labels of any iOS app, just update your iPhone to iOS 14 and head to the App Store. Inside the App Store, search for a particular app and scroll down to see the privacy information.